White Wolf Hunting & Fishing Supplies is a hunting & fishing retail store proudly owned and operated by Cory Seymour.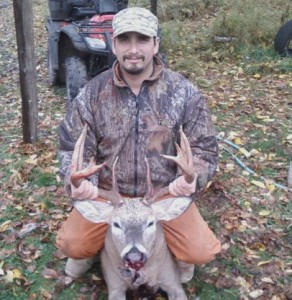 White Wolf Hunting & Fishing Supplies has been developed to help meet the needs of first nation people in relation to their hunting & fishing rights.  First nation people have the right to hunt and fish in order to provide food for their families and now there exists a place for first nations people and surrounding communities to buy their supplies locally. Over the past 4.5 years, Cory, has instructed many people in the Canadian Firearms Safety Course and is successfully educating others on how to acquire and possess a registered firearm and ammunition according to the Firearms Act.  The company is now in the position to expand in order to enter phase 2 of the Hunting & Fishing experience.  In addition to the retail store of White Wolf Hunting & Fishing Supplies it will now expand by offering gunsmith services and a shooting range.  To join Alexander Wildlife Association Inc. Click here…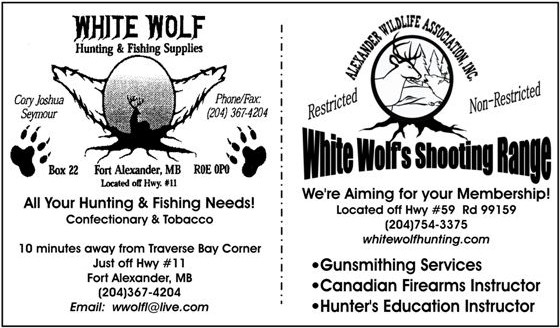 *NEW* Skeet Range Open NOW!